I'll admit it: I wasn't going to bother making a ton of cookies during the holiday season. We've been away, I have a full workload … and combined with my natural tendency to feel busier than I am, I was going to cut myself some slack and lay off the cookies this year.
Until.
Until I was demonstrating one of my favorite recipes from The Findlay Market Cookbook during last weekend's Holiday Market — a gorgeous lentil salad with a lovely spiced vinaigrette (thanks, Joanne!) — when the most delightful woman came up to me and told me how much she enjoys this website and especially looks forward to the Christmas cookie recipes.
So, there you have it. Christmas cookies, it is.
I'll start this week by sharing an old favorite of mine (stay tuned on Friday). And then we'll make this the Dorothy Project edition of Christmas Cookie Palooza: I'll share three recipes from my grandmother's vintage recipe collection.
And, if you follow along, I'll have a special treat for you: I will collect all the comments on all the cookie recipe posts between now and December 24 and randomly draw a winner who will receive a FREE copy of The Findlay Market Cookbook. Sweets and SWEET!
MWAH!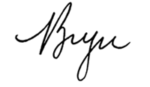 SaveSave