Friendly readers who've been with me for awhile remember The Clara Project from four years ago. For those who are new to this space, I'll share a quick recap:
Browsing an antique shop in Milford, OH, I came across a stack of vintage recipe cards — a huge stack, full of handwritten and typed recipe cards, magazine clippings, recipes from flour sacks and butter boxes. It was a treasure trove, and it inspired me to cook a bunch of these old recipes and share them here. Here's an archive of all of the Clara Project recipes.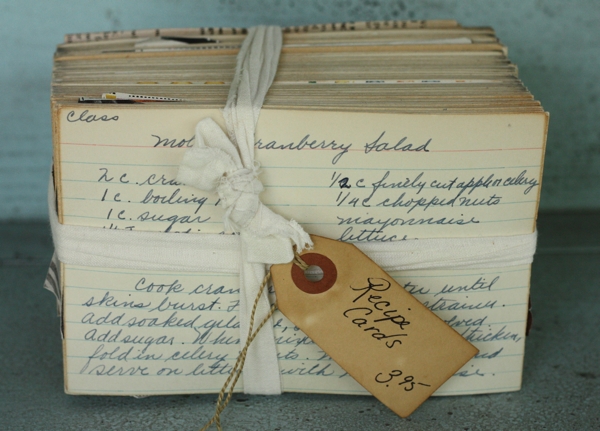 Then, I happened to track down, and meet, the previous owner of these recipes: Clara Shenefelt Williams (her name had been written on many of the cards). I have come to know her lovely daughter, Jan, and have continued to be inspired by Clara's recipes.
Fast forward to last weekend, when my mom brought over my grandmother Dorothy's recipe clipping file — another treasure trove of her old favorite recipes.
So I'm thinking: The Dorothy Project?
What do you think? Should I tackle working my way through Dorothy's old recipes? Let me know if you think this would be fun and you'd follow along!
SaveSave