Cincinnati friends: If you're looking for great ways to celebrate local food and learn about the people and organizations who support it, you should know about two upcoming events.
This weekend: The second annual Ohio Valley Greenmarket, sponsored by Edible Ohio Valley magazine, the Greater Cincinnati Master Gardeners Association, Cincinnati Parks and great vendors like Carriage House Farm, Chipotle, Snowville Creamery and more. Join us on Sunday at Ault Park to learn about sustainability, shop the farmers' market and taste some delicious local food. The event is free!
Thursday, September 12: Eat Local for the Globe, a celebration of local food that supports Findlay Market. The market's biggest fundraiser of the year, the event offers two dining options: dinner by the bite or a sit-down, five-course meal, all prepared by some of the city's finest chefs including Michael Paley of Metropole, Julie Francis of Nectar, Dan Wright of Senate and Renee Schuler of Eat Well.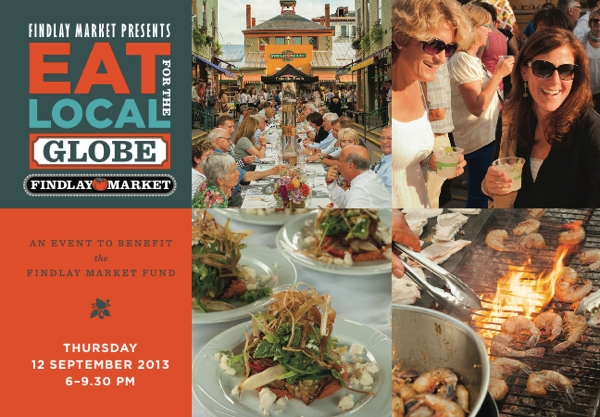 Join me at both events, won't you?