I'm working on just a couple of hours of sleep; our lovely vacation to Italy came to an abrupt end with endless delays at JFK in NYC that got us home and into bed at 2:30 this morning. (It's a champagne problem, I know.)
We spent 7 days in a rented apartment in Lucca, on the top floor, up 92 steps, with an amazing view from the rooftop patio. Lucca is an old walled city in Tuscany—and it has absolutely captured my heart. It's large enough to be energetic, and small enough to be livable. We posed as locals for the week, drank wine with lunch every day, tried out our earnest but limited Italian.
And we cooked.
The small apartment had a spartan kitchen equipped with just what we needed: wine glasses, cutlery, a few pots, some not-quite-sharp knives, a fridge and stove. More to the point, it was just steps from three of the sweetest, smallest, bestest food shops I will ever encounter: a pasta/cheese shop, a fruit/vegetable shop and a butcher/salumeria.
Using fresh and simple ingredients—made-that-day ricotta and mozzarella, pasta, focaccia, cherry tomatoes, basil—we prepared the most remarkable meals, which go into my pantheon of best dinners ever.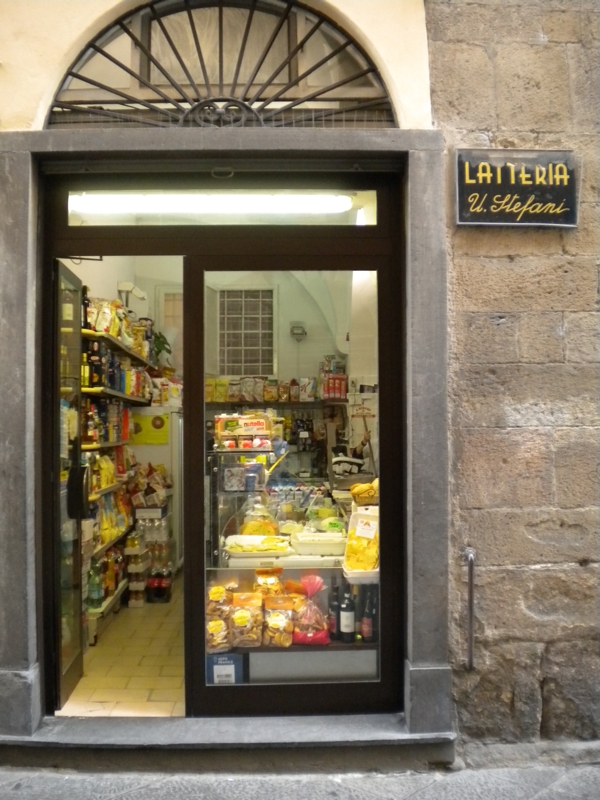 We stopped several times in this latteria just a few steps from our front door. One afternoon, a pile of fresh tortelloni filled with squash and ricotta in the window (see the golden egg pasta on display above) caught our eyes. We stopped in to purchase 2 servings; as we were discussing between us how to sauce the pasta, the woman behind the counter, sensing our conversation, said, "Burro e parmigiana"—butter and parmesan. "Alto di ristorante," she said—better than a restaurant. It was, indeed, one of the best meals I've ever had. And just so simple.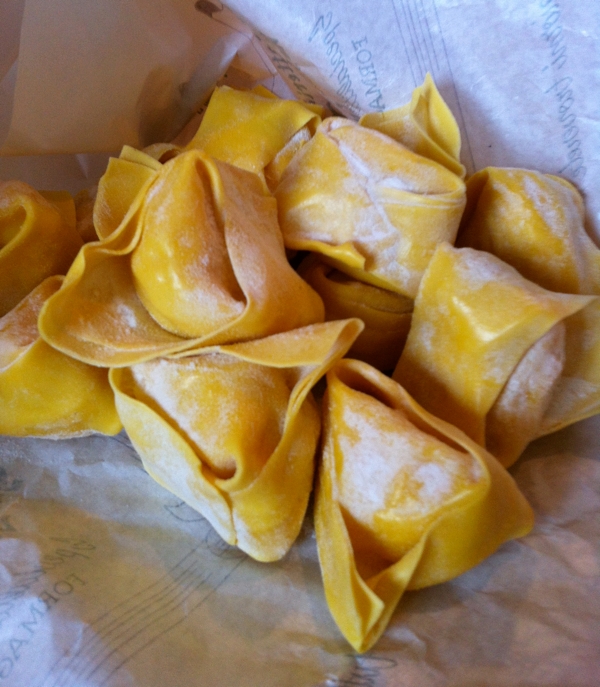 Then we stopped in here for some cherry tomatoes to make a caprese salad: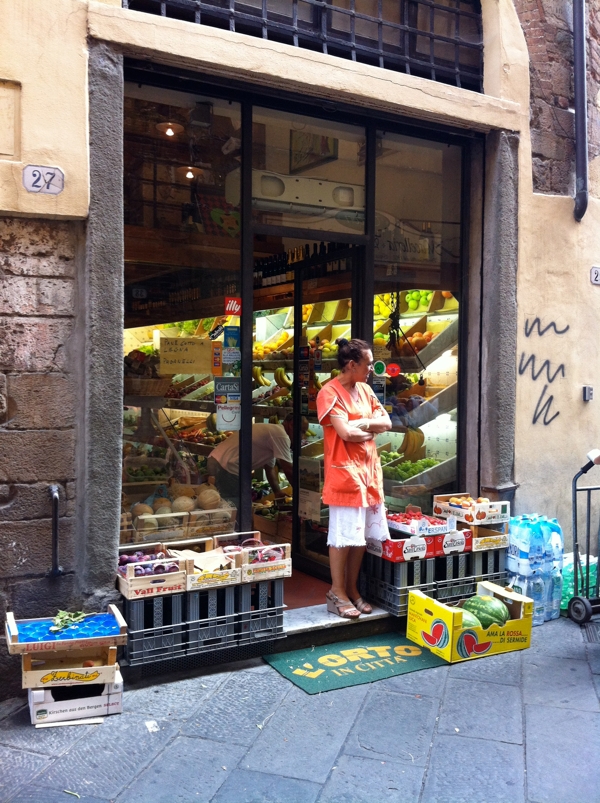 I asked the shopkeeper (the husband of the woman in the doorway), "basilica?" He produced a fistful of fresh basil, stems wrapped in newspaper.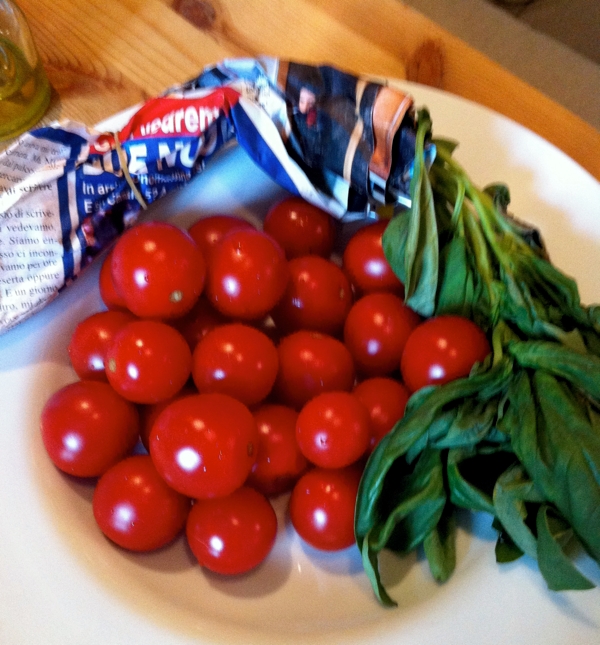 We managed a couple of lunches and one dinner in pizzerias and trattorias—and that food, too, was incredibly simple and delicious: Thin-crusted pizza fire-charred and topped with the most basic tomato sauce; tortellini floating in the richest chicken broth I'll ever taste; panini made with cheese and arugula between slices of focaccia. We purchased freshly baked ciabatta, focaccia, breakfast breads studded with whole hazelnuts and raisins (or chocolate and candied orange peel), a fruit tart. Everything we bought came wrapped in paper prettily printed with the shop's logo and location.
In the coming weeks, I'll be sharing some ideas and recipes based on our travels to Italy. Will you come along on the trip?