Looking for a new chocolate chip cookie recipe to try? Need a lovely salad recipe for dinner? Want a pasta recipe that's cheesy and comforting? Look no further.
Here's a quick roundup of my very favorite recipes from the past few weeks.
the very best salted chocolate chip bar cookies—this chocolate chip cookie recipe is so good, you might not make anything else, ever.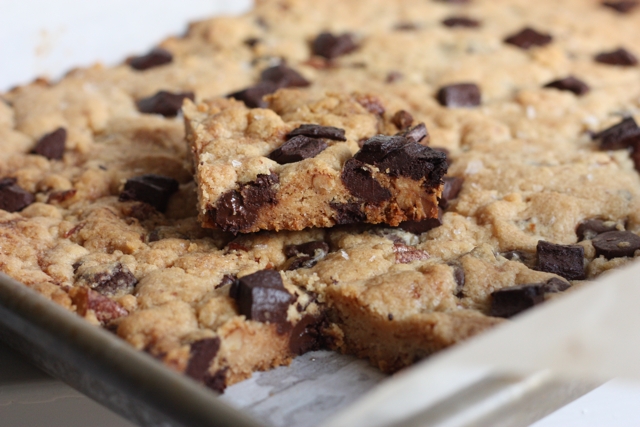 got garlic scapes?—maybe you've seen these gently curled, pale green beauties in your garden or our local farmers' markets; here's how to use their mild garlic flavor.
beautiful salade lyonnaise—this classic French salad is just plain yummy, with crisp frisée lettuce, salty bacon and a creamy poached egg.
easy arugula pesto—who says pesto has to be made with basil? This version uses peppery arugula instead.
pasta with zucchini, pine nuts and Parmesan—the ultimate comfort food: starchy pasta, sautéed zucchini and lots (LOTS!) of cheese