One of the interesting side benefits of producing The Clara Project is that, when people find out that I'm exploring my collection vintage recipes, they want to share their own family recipes and cookbooks. After our Halloween street party last week, where conversation turned briefly to this project, one of our neighbors came by with a treasure: her grandmother's copy of "The White House Cookbook" from 1929. Its inside cover is inscribed as a Christmas gift: "To my Mother from Ruth, 1929."
This book is amazing.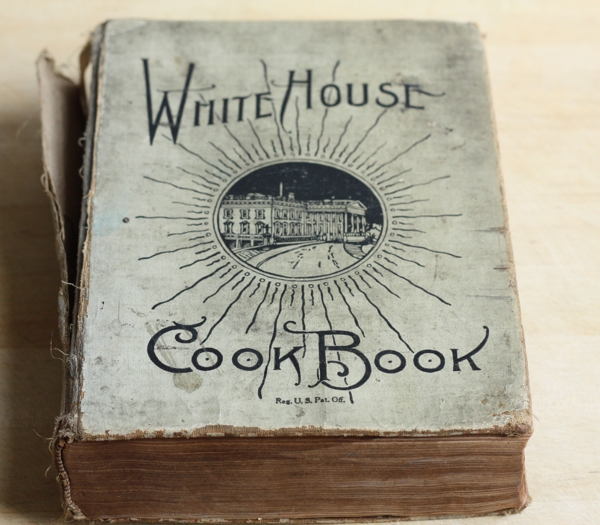 Obviously well-used, this book is a snapshot of home cooking around the turn of the 19th century. "The White House Cookbook," as the publisher's note reads, "fully represents the progress and present perfection of the culinary art." Originally written in 1887 by a White House steward and his co-author, it was revised and reissued at several points during the late 1800s and early 1900s. This edition includes recipes for both small and large families (the former consisting merely of a few pages of Recipes for Two).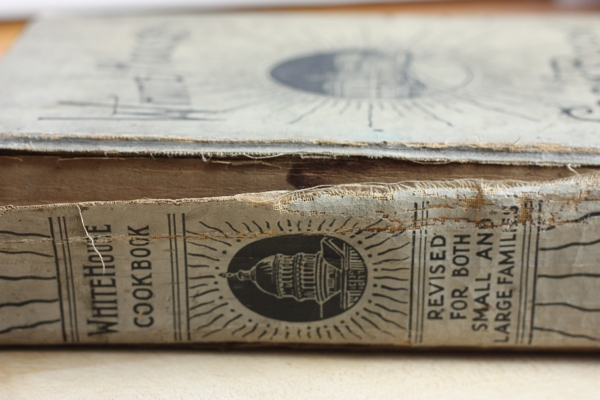 The recipes in "The White House Cookbook" aren't what we're accustomed to these days, with lists of ingredients and step-by-step instructions; rather, they're written in paragraph form, with less specific measurements (like, "add enough flour to form a soft dough") and vague instructions (like, "place in a quick oven").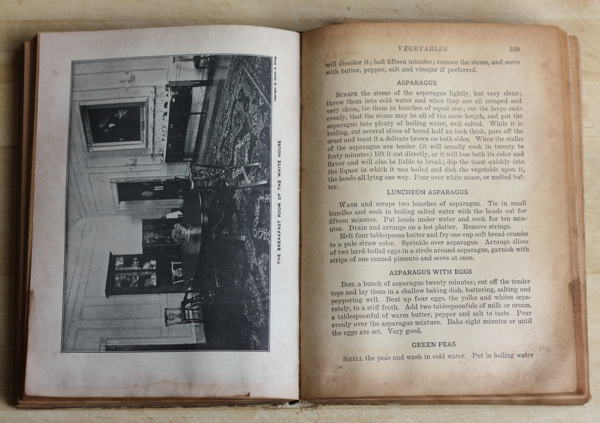 Too, there are plates with photos of the White House interior and of various First Ladies who'd occupied the executive mansion to that time.
What kills me, though, is that the book is "A Comprehensive Cyclopedia of Information for the Home"—with recipes for making soap and candles, instructions for dealing with such ailments as broken bones, asthma, cholera and headache ("Well-ventilated bedrooms will prevent headache and lassitude.") There are formulas for cold cream, hair wash and hair oil; tips for washing black lace, cleaning velvet and removing stains from carpet. Some of these home remedies seem crazy now (like wearing a muskrat skin, fur-side close to the chest, to cure asthma). References to opium are fairly astonishing. But some admonitions about eating sensibly and preserving health still hold.
AT ABOUT the same time last week, I received in the mail a package from my Aunt Betsey with my grandmother Ruth's 1950 copy of the "Betty Crocker Cookbook." In style and presentation, it's light-years forward from "The White House Cookbook" and just as fascinating.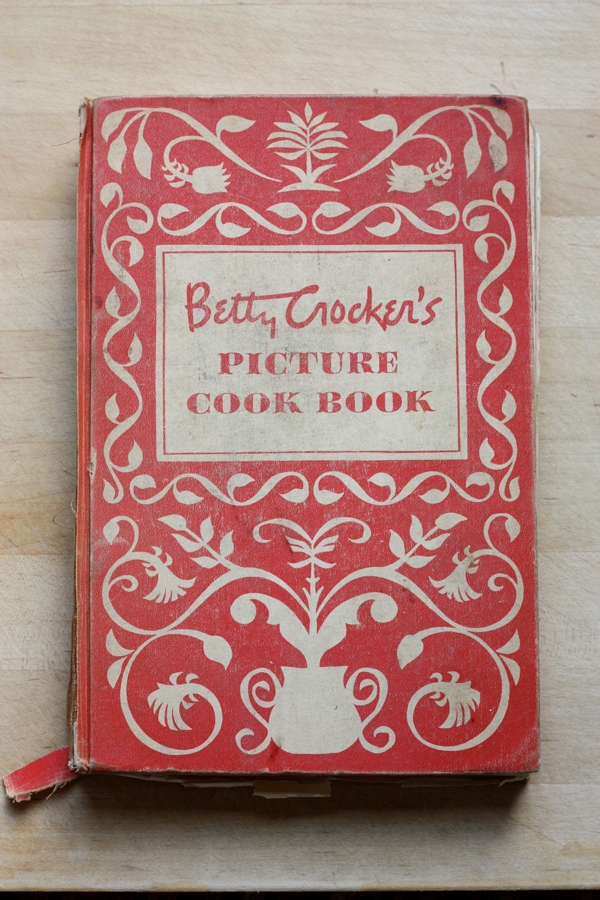 These are recipes like what we're familiar with, along with black-and-white photos and funny little illustrations. Note the header note on the left-hand page below: "Both homey and partyfied." (And I love how stained these pages are.)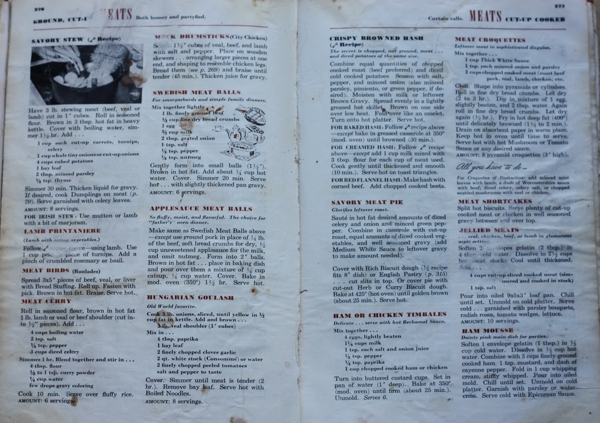 While I need to return my neighbor's copy of "The White House Cookbook," I'll keep my grandmother's "Betty" and treasure it.
What about you? Do you have vintage cookbooks that preserve your family's favorite recipes?