Hooray! We're on STAYcation this week!
Which means we're enjoying a different cocktail every night [yep, that's right: cocktails on a weeknight].
Rob is planning to shake up a summery lemon drop cocktail infused with basil that's inspired by what we had at FARM, the wonderful locavore restaurant in Bloomington, IN.
Rob and I enjoyed—make that: loved—dinner at FARM on several visits. Chef Daniel Orr's kitchen transforms local, seasonal produce and products into a menu that's simple, flavorful and essential. There's nothing fancy at FARM, but rather good food done incredibly well. In addition to the garlic fries—hands down, the best fries I have ever eaten, ever—we always enjoy their seasonal cocktails made with fresh herbs.
basil lemon cocktail
makes 1
2 ounces vodka
1 ounce triple sec
1/4 ounce agave nectar (or use simple syrup)
juice of 1/2 a lemon
3 fresh basil leaves
In a cocktail shaker, muddle 2 basil leaves with the lemon juice (reserve the third leaf for garnish). Add the other ingredients, fill shaker with ice. Shake and strain into a martini glass. Garnish with a basil leaf. Smile.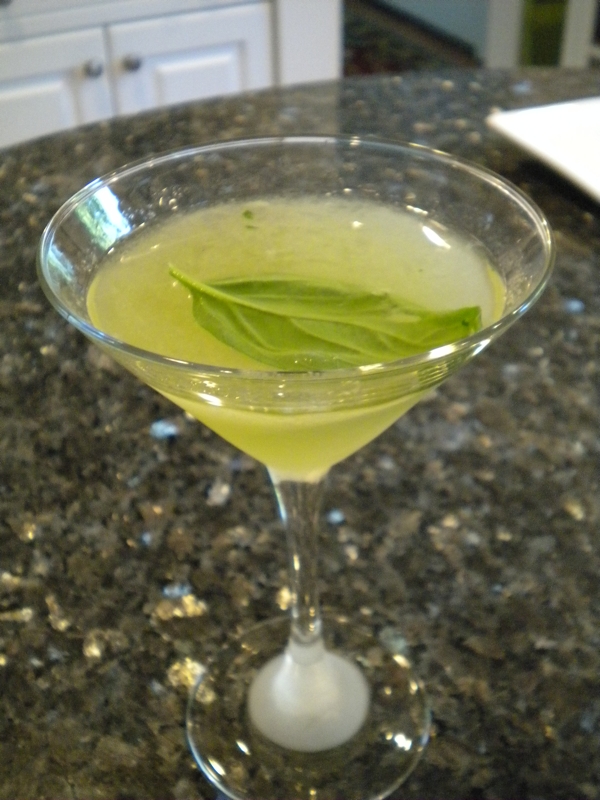 related posts