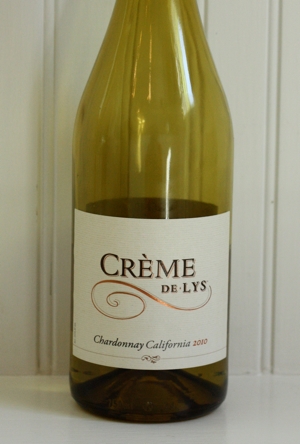 Wine: Crème de Lys California Chardonnay 2010
Price: about $8
Tasting notes: nicely balanced, with tropical fruit and vanilla flavors, not too oaky
Story: Rob discovered this on a recent trip to our local wine shop, which was touting this as a terrific wine for the money. And it is. It's super drinkable, both with food and alone. A light touch of French oak lets the fruit really shine through. Not at all flabby, with a nice, crisp finish. We went back for a couple more bottles after our first taste.
Rating:

Editor's note: Meet the Wine Bears and learn more about the patented (not really) Four Paws rating system.