A fantastic year-end post on the blog 59 North by my dear friend, Stockholm-based travel writer Sandra Carpenter, inspired me to take a thoughtful look back at this year in food, and in writes4food. In that spirit, as we look ahead to 2012, here's a look back at my favorite recipes, food trends and impressions from 2011:
favorite recipes
this summer found me on a real jam kick, making and preserving several sweet and savory jams. My favorite, by far, was homemade blueberry jam.
this recipe needs no explanation: rich and indulgent homemade chocolate pudding. Make this before you go on a diet in January.
likewise: donut muffins. Yes, and you're welcome.
during a once-in-a-lifetime trip to Morocco early in the year, I got to take a cooking class in Marrakech, where we learned to create the traditional (and delicious!) chicken tagine.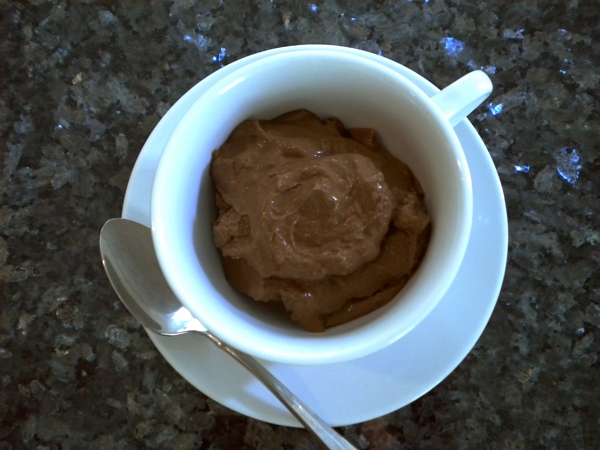 favorite foodie trends
artisan charcuterie—small restaurants and producers who are making specialty cured and smoked salame, prosciutto and other items
egg on top—everything from pizza to risotto, topped with a lightly cooked egg. When you plunge your fork into the egg, the yolk spreads, creating a lovely, creamy sauce.
the baguette—my brother, who is opening a Chicago bakery called Baker & Nosh, tells me that his sources say the baguette is making a huge comeback. Simple, honest, good—and challenging to do really well.
local restaurants focused on local food—in Cincinnati and Indianapolis, my two hometowns, there's a measurable uptick in the number of small, quality places serving fantastic locally sourced food.
artisan drinks—craft beer is an exploding trend, as is the artisanal approach to cocktails inspired by the locavore movement in food. Here's to bartenders making their own syrups, bitters, tonics and mixers. Want to get in on the trend? Try the Blueberry Muddle or the Basil Lemon Cocktail.
canning—wow, is this big, and it's big everywhere, from tiny Brooklyn kitchens to Midwestern farmhouses. See a bunch of great canning recipes here.
food trends I'm over
cupcakes, cake pops and whoopie pies
bacon (well, maybe not …)
"healthy" foods—things like fiber-enhanced yogurt, vitamin waters, antioxidant-enriched snack crackers
hyper-specialty kitchen gadgets—quesadilla makers, pie makers, popcorn makers … and pretty much every -maker on the market
things I loved in 2011 (and will continue to love in 2012)
vintage kitchen tools: my swirl mixer, cookie press and food chopper
FarmPlate.com—a new (in beta) directory of local artisan growers, farmers and producers
anything Dorie Greenspan does
impressions from 2011
2011 has been quite an eventful year for me personally and professionally, as I made the leap in May from 20 years in publishing to a second career as an independent journalist and copywriter. I've spent the past 8 months digging deeper into the world of food—specifically, healthy food that's simple, local and honest. In that time, I've written 60 articles here on writes4food.com. I've authored feature articles for the fitness and nutrition website SparkPeople.com, created stories for a wonderful St. Louis-based design agency whose passion is food and wellness, helped a local specialty food market tell its story and find new customers, and developed recipes for a major grocery chain.
My favorite work this year has been for Edible Ohio Valley, part of the James Beard Award-winning Edible Communities. Specifically, I met Warren and Victoria Taylor, the proprietors of Snowville Creamery, and shared their story of bringing good, healthful dairy products to the Midwest.
And, of course, I love writing here, sharing recipes, ideas and inspiration for cooking simply and well. From my Midwestern kitchen to yours, here's to a healthy and fulfilling 2012!