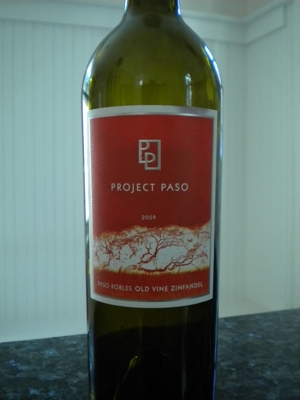 Wine: Project Paso Old Vine Zinfandel 2009
Price: $9.99
Tasting notes: nicely balanced, with ripe fruit that doesn't overwhelm
Story: Very much in the running to be the new Mooth House Red, Project Paso's Old Vine Zin is a steal at less than 10 bucks. It's zin the way I like it: not a fruit bomb but rather a well-balanced blend of ripe fruit, spice and earth. A project of Napa's Don Sebastiani & Sons that features Paso Robles juice.
Rating (out of 4 possible paws):

Editor's note: Meet the Wine Bears and learn more about the patented (not really) Four Paws rating system.