I'm not much for kitchen gadgets. Please, I don't need a quesadilla maker, or a frozen pop maker or any other '-maker.' I like simple tools that function well. Like the swirl mixer. My grandmother and mother both have an old aluminum swirl mixer in their kitchens, and use them often. I have a plastic one, which doesn't seal thoroughly and is therefore not of much use.
What's a swirl mixer? It's a handy lidded cup with graduated measurements that's perfect for blending ingredients. The Mirro company made the aluminum swirl mixer years ago; it's no longer available, except for on eBay, where I scored the one below.
Grandma uses hers to mix flour and water as a thickener for sauces or gravies. I use mine to make super easy homemade salad dressing.
Yay for simple kitchen tools!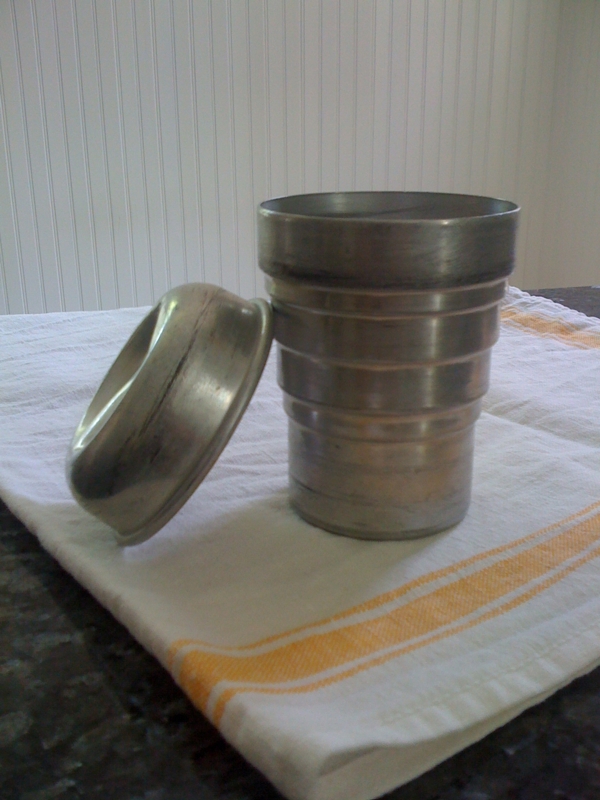 related recipes
easy homemade vinaigrette salad dressing
Edit: Per the commenter's request below, here's a shot of the inside of the swirl mixer. It has 's'-shaped indentations that I think help with the mixing action. I bought this on eBay for $9.95.